This Christmas display for all the right reasons.
CALIFORNIA, Mo. (CIRCA via KRCG) — You can spot Chris Woodall's house on Main Street in California, Missouri, from more than a mile down the road. It glows from the rooftop to the driveway with holiday lights.
Each year, he starts decorating the house earlier and earlier. He creates a display from scratch, and it keeps getting bigger and bigger.
His motivation: his 8-year-old daughter Autumn, who has autism.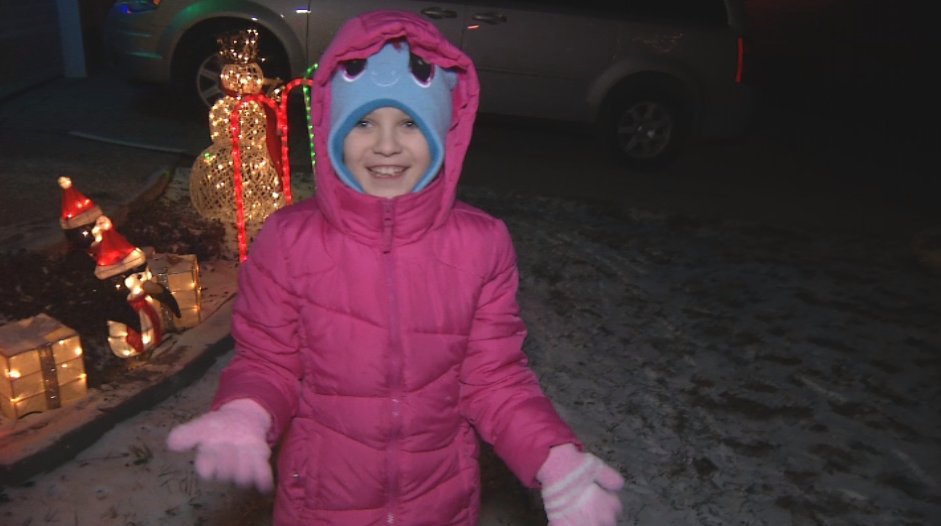 Autumn didn't talk until she was 4 years old, and only began forming sentences about a year ago. Her parents said they have to be extremely hands-on with her when it comes to learning. Unless it's math — the girl will add and subtract all day.
Woodall said for people with autism, lights communicate without words. The different colors, the flashing and, of course, Santa, all capture the magic of Christmas so many kids crave.
This year, Woodall had a banner made, dedicating the display to all children and adults with autism. He said the joy the lights bring to his daughter make the hours on the roof worthwhile.
"I enjoy her enjoying them because she's my No. 1 and I do it for her," he said. "If I didn't do it, I don't know what I would do. It gives me something to do, gives her something to enjoy."
The Woodall family said they want everyone in mid-Missouri — especially those affected by autism — to come enjoy their light display. It turns on when it gets dark, and they plan to keep it up through Jan. 2 or 3.
What a loving way to celebrate the season. hey and if they need help paying the light bill, just call me. Merry Christmas Autumn.

Bill Black
Want to know more about Bill Black? Get their official bio, social pages and articles on 95KSJ!
Read more