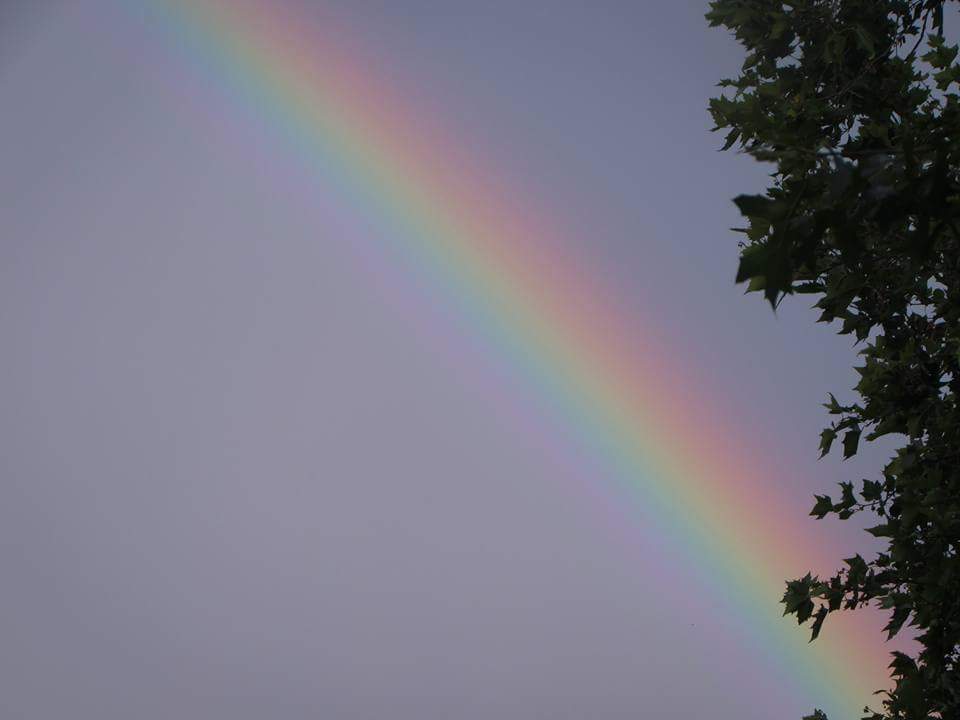 People all over the world are pitching in to brighten the life of a nine-year-old boy and help him cope with an unspeakable tragedy.
Robbie Ecuyer of upstate New York recently lost both of his parents. First his mother died in May after a long illness. Then just three weeks later, his father died of a drug overdose. Robbie, who has autism, was placed in the care of his aunt Crystal Skawinski, who explained to him that his parents have crossed over "the rainbow bridge."
Robbie loves rainbows, so his aunt turned to social media. She asked friends to send pictures or drawings of rainbows to Robbie to cheer him up. Her request quickly went viral and in just a week, Robbie received more than 6,000 rainbows from random people all over the world, using the hashtag #RainbowsForRobbie.
Skawinski says Robbie has loved all of the rainbows and the attention he's received. She says, "Robbie thinks he is famous; it's actually very cute. He can't believe all the rainbows he has received. He doesn't always tell us how he feels, but he lets me know when he wants to see the rainbows. It's his way of talking about Mommy and Daddy."

Bill Black
Want to know more about Bill Black? Get their official bio, social pages and articles on 95KSJ!
Read more