Tomorrow is National Coffee Day, and if there's one thing coffee drinkers like more than a cup of Joe, it's a free one, and that's exactly what some coffee giants are offering.
Deals available tomorrow include:
*7-Eleven: Those using the 7Rewards app can get any size coffee for $1.
*Dunkin': Get a free medium hot or iced coffee with any purchase at restaurants nationwide.
*Krispy Kreme: Everyone can get a free brewed coffee, no purchase necessary. Rewards members also get a free donut of their choice with that free coffee.
*Starbucks: Order a grande or larger handcrafted beverage and get a free drink offer loaded to your account.
*Barnes & Noble: Get a free hot or iced tall coffee with the purchase of any item from the "bake case" at store cafes.
*Circle K: Get a free hot or iced coffee in any size with the convenience storechain's app.
Click here for more free coffee options.
Source: USA Today
p.s. Maybe the free cups will help me stay alert during the first presidential debate between President Donald Trump and former Vice President Joe Biden. ~Shelby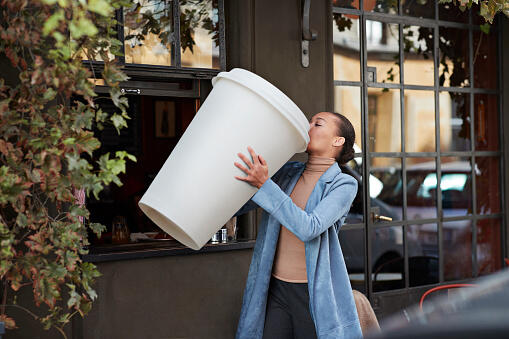 Getty Images