A new truck for Danielle Bradbery!
Country music has no shortage of songs about trucks. Girls like guys who love trucks. Turns out that some girls like to have their own trucks.
Among them, season four winner of "The Voice," Danielle Bradbery, who just gifted herself with a massive Ford truck and proudly announced on her Twitter page, "Finally this bad boy is mine." And get this, boys – the truck is big and beefy: a silver Ford F-150. But watch yourself – girlfriend is just 17.
Danielle admits that she loves going off road and "four-wheeling and trucks, and a lot of things that guys like." Get down with your bad self, Miss Thang!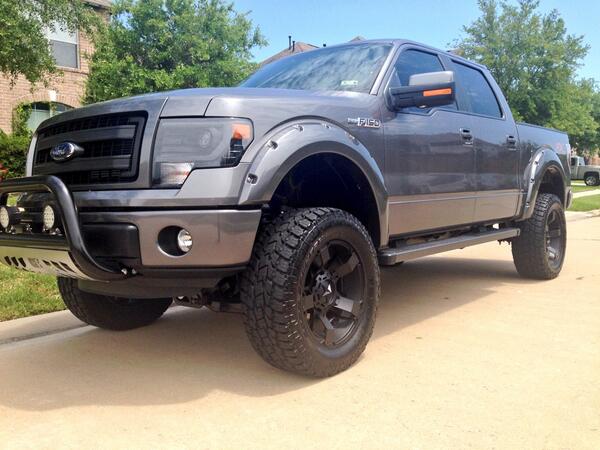 Danielle Bradbery's new truck!