Rascal Flatts release music video to "Rewind"!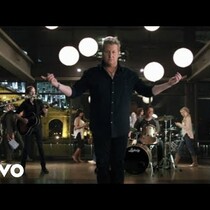 Posted February 18th, 2014 @ 9:57am
It looks like the guys of Rascal Flatts may have another hit on their hands! Check out the music video for the trio's latest single, "Rewind".
Some fast facts about the song:
It was produced by band member Jay Demarcus and written by rising country star Eric Paslay!
Paslay says, "The wild thing is, I wrote the song and I love the song. If I didn't have an album out, I would have loved to see if the other writers would have let me record it," Paslay admits. But still, he says he is elated with the trio's take on the song. They told me there that it was going to be their lead off single of this new album. I'm just thrilled to death. For them to record a song is just amazing," he adds. "They did such a great job. It sounds awesome on the radio too, so I'm pumped for them, and I'm glad we wrote a good song that's getting heard."