Blake Shelton & Miranda Lambert could lose their CMA crowns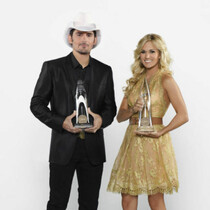 Posted November 4th, 2013 @ 10:16am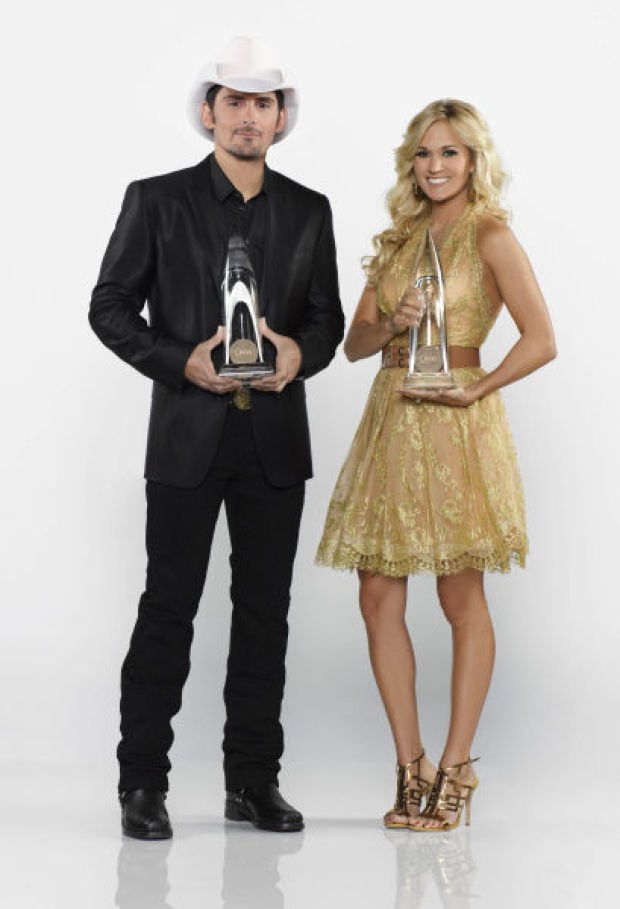 The CMA's is just two days away and there are many artists trying to take down the powerhouse couple, Blake Shelton and Miranda Lambert. Taylor Swift, Carrie Underwood, Florida Georgia Line and Kacey Musgraves are trying to claw their way to the top, just to name a few. Who will win this year? Will it be the powerhouse couple that sweeps their competition, or is it time for some other artists to takeover the CMA's?
Well, anyone could win this year. Blake and Miranda have some tough competition. For Entertainer of the Year, Blake has already gotten this one under his belt. So, it might be time for him to let someone else take this one home. George Strait, maybe? What about Jason Aldean and Luke Bryan? But wait, do not forget about Taylor "Miss Sweetheart All I Want to Write and Sing About Are My Ex-Boyfriends" Swift. Everybody loves her!
For Single of the Year, "Cruise" will win for sure considering the numerous times it has been constantly played on the radio. Album of the Year has three possible artists that may steal this from their competition: Kacey Musgraves for her creativity, Taylor Swift and maybe Carrie Underwood will win it because she has blown everyone away with her album!
There's a very likely candidate for the Song of the Year and that is Kacey Musgraves for either "Mama's Broken Heart" or "Merry Go 'Round." Female Vocalist is going to be a very difficult one. Although Taylor Swift is the biggest artist in country music, Carrie Underwood, the new queen, and Miranda Lambert who we all still love, may have a good chance to win. Who will it be? Maybe voters will say Carrie. That's just my guess!
Blake Shelton has won male vocalist plenty of times. It's time for him to move on. Jason Aldean and Luke Bryan seem to be likely winners of this award. It would have to be Little Big Town for Vocal Group of the Year. They are going on a great run right now that started last year. Not even Lady Antebellum or The Band Perry seem to have a chance at this one. Come on now, Vocal Duo? Florida Georgia Line hands down. That will be theirs no doubt about it.
"Highway Don't Care" with Tim McGraw, Taylor Swift and Keith Urban will be hard to beat in the Musical Event category. For Video, somebody who I have already said will most likely get this one. And for New Artist, it should go to Kacey Musgraves, but it will go to Florida Georgia Line. Maybe? Who knows! We will definitely find out this Wednesday at 7 p.m., on ABC, hosted by Brad Paisley and Carrie Underwood. You don't want to miss it!
-- Sha Sha (the intern)