Jake Owen brings the beach to Nashville!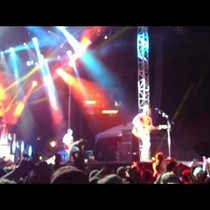 Posted August 13th, 2014 @ 8:22am
Jake Owen will once again throw a mid-summer beach party on Music Row.
He made the announcement Tuesday on Twitter. "Well it's been a year... Time flies. Let's do this again. Nashville Free Beach Party. Next Monday, August 18th! Bring it."
The bash will take place in the parking lot of the Nashville office of music publisher BMI. Last year's event attracted 20,000 fans.