Brett Eldredge video-bombs celebs. Hilarious.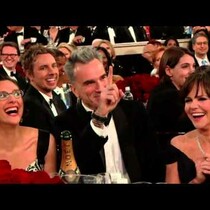 Posted March 28th, 2014 @ 9:13am
Brett Eldredge is video-bombing Kid President, President Obama, the Pope and several other celebrities in his "I campaign" video for New Artist of the Year. Footage includes stops on the Today show, the Macy's Thanksgiving Day Parade and his skydive for "Don't Ya" hitting number-one. Check out the clip below! Voting for New Artist and Entertainer of the Year continues at VoteACM.com. The ACMs air live from Las Vegas on Aprils 6th on CBS.